Goldbrior is owned by Ian and Linda Olsen.
Our first involvement with the breed was in 1975 when we purchased a lovely family pet Canthia Bold Taffy (Cathy). Cathy was 13 when she passed away.
In 1988 we purchased our second Golden Retriever, her name was Borrowdale Bonnie Lass. Bonnie became our first CD Obedience dog, she also gave us our first litter, sired by Ch. Buffalo Kingpin, from which we kept 2 lovely girls, Ch. Goldbrior Autumn Melody (Misty) and Goldbrior Adeva Dawn CD (Eva). From this beginning we have Bred, Owned and Exhibited a number of Champions, Obedience Titled Dogs, Guide Dogs, Therapy Dogs and most importantly wonderful family pets.
We are both active Members of many Clubs.
Ian is Vice President and an Obedience Instructor of Blacktown Kennel & Training Club.
Linda is Currently the Treasurer for the Golden Retriever Club of NSW as well as having been the the Show Secretary for the Golden Retriever club of NSW, Vice President of the United Retriever Club of NSW, Treasurer for Blacktown Kennel and Training Club, The United Retriever Club of NSW and Dogs NSW Spring Fair.
We are also members of Dogs NSW and The Golden Retriever Club of NSW Inc.
In December, 2003 we moved from Blacktown to our beautiful 4 acres at Berkshire Park, situated in Sydney's Western Suburbs at the foothills of the Blue Mountains between Penrith and Windsor.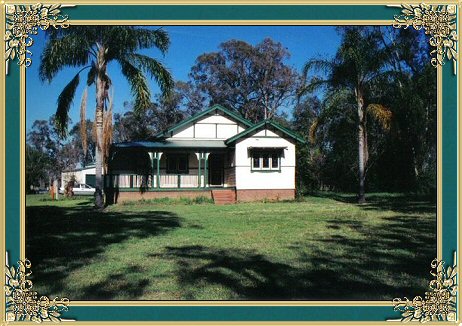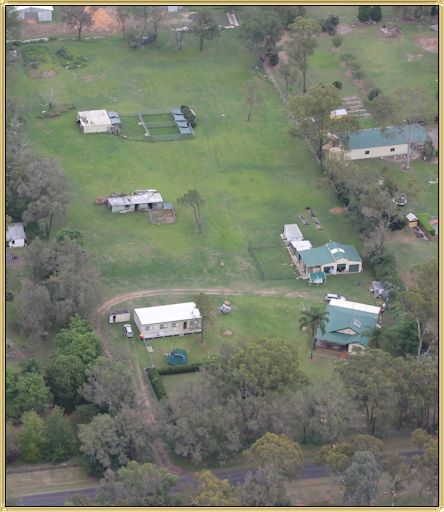 Click the above image to view larger version