FAMILY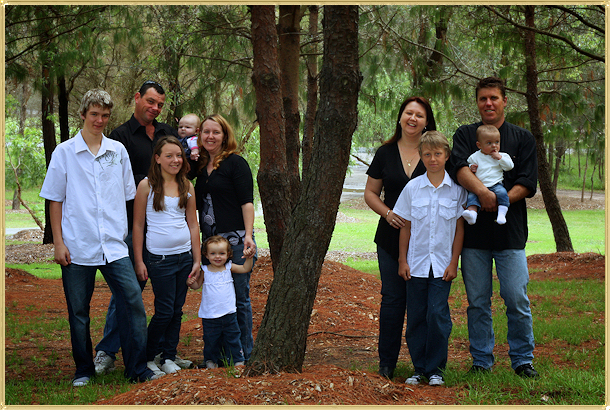 Left: Laura, John, Chelsea, Kayla, Raychelle, and Brendon.
Right: Kylie, Andrew, Lockie and Aiden.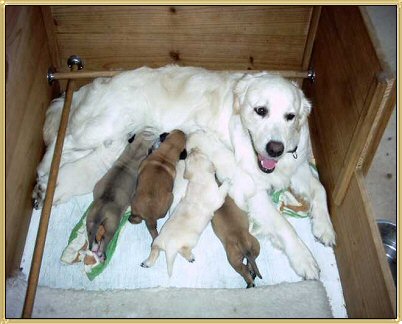 No they are not all golden retriever puppies. Sherry one of our beautiful girls not only raised her own puppies but she is such a good mum and has such a lovely temperament that she took in and fed these 3 orphans after their mother died during birth.